News & Announcements
TFS thanks retirees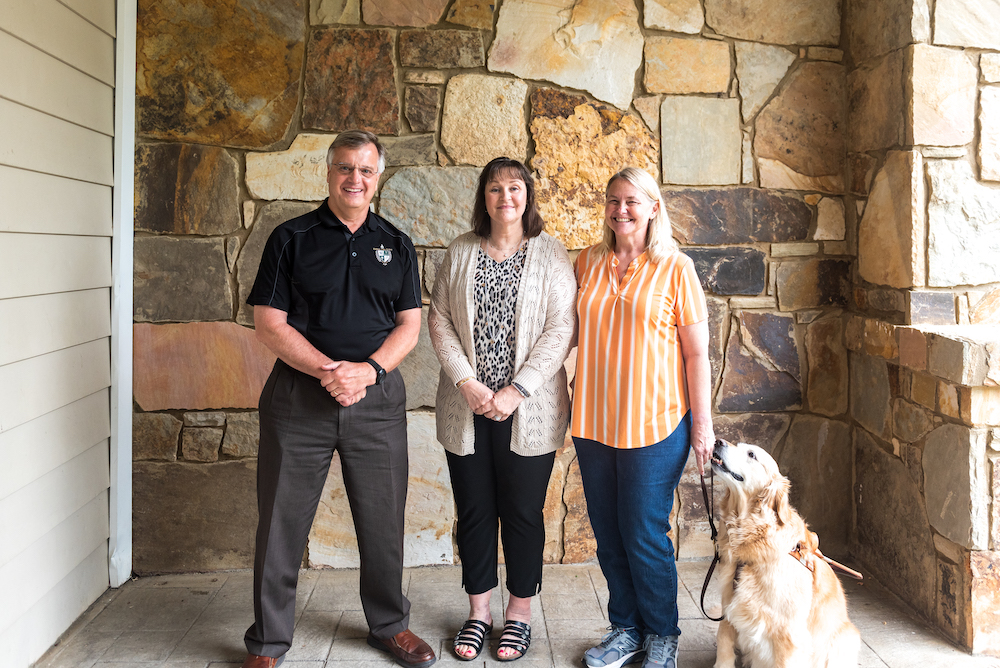 Extending a hearty thanks for a job well done was the order of the day when Tallulah Falls School honored four long-time employees during post-planning.
Mark Rasmussen, Janice Barden, Jane Shoemaker [and Sierra] and Tina Cheek are moving on to the next chapter of their lives.
Most recently, Rasmussen served as vice president, business operations; Barden as comptroller; Shoemaker as middle school math teacher and Cheek as upper school art teacher.
---
Photo: E. Lane Gresham/Tallulah Falls School
Shown, from left, are Rasmussen, Barden, Shoemaker and Sierra. Not pictured is Cheek.