News & Announcements
TFS Pit Vipers repeat as World Jr. League BBQ Champions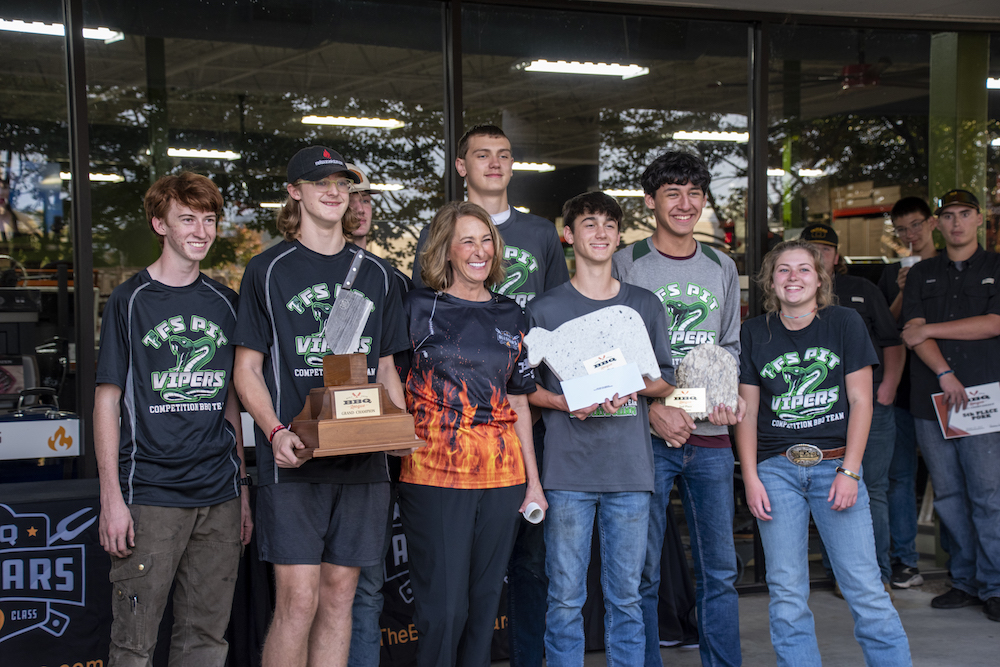 Memphis, Tennessee was the location of the stiffest competition yet for the Tallulah Falls School Pit Vipers barbecue competition teams.
Seven-time World BBQ Champion Melissa Cookston hosted the World Jr. BBQ Championships on Oct. 22, with the nation's top high school barbecue teams in attendance, including the 2021 World Food Champions and the 2021 National HS BBQ Championship teams.
The pair of Pit Vipers teams did not waver.
The two teams finished:
Chicken – second and third
Ribs – second and fifth
Pork– first and third
Brisket – first and fifth
The Vipers finished as repeat Grand Champions, winning a combined $10,700.
"These kids learn morals, standards, leadership and core values that we need in life; these children are our future," Cookston said, who is also known as the "Queen of Que."
The Pit Vipers include freshmen Frankie Pribyl of Canon and Merrick Carnes of Cornelia, sophomores Teyrk Tilley of Tallulah Falls, Jake Owensby of Cornelia, Jackson Carlan of Baldwin and Lily Turpin of Demorest and juniors Brooke Hayes of Cornelia, Marc Crotta of Cornelia and Matthew Wolfe of Clarkesville.
"I am thrilled we had such a great showing at this high-profile competition," said Head Pitmaster Tom Tilley.
"It's an honor being at this competition with Melissa Cookston. It is fun, but it's a lot of pressure," said Crotta.
Next up for the Vipers is the Kansas City BBQ World Invitational in Gadsden, Alabama on Nov. 12.