News & Announcements
Season Preview: Boys Soccer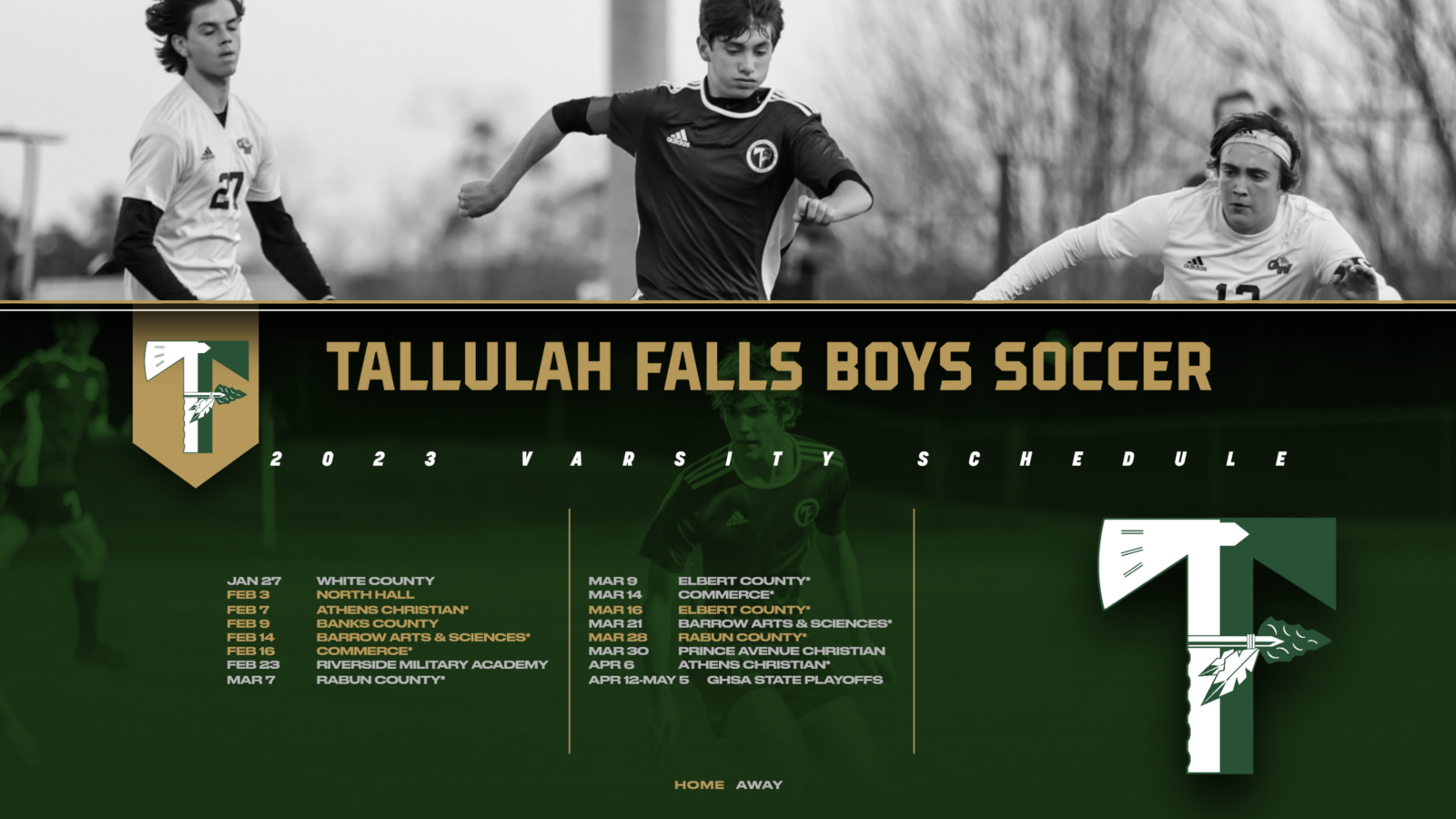 Tallulah Falls is set for a fantastic run in 2023. The Indians, in just their second season in GHSA, posted 10 wins for the first time since 2015. Last year's team made the state playoffs for a second straight season after finishing third in the region standings. Coach Jeremy Stille has all the pieces this season to make a big run at the region and secure a home playoff match.
Gone from last year's unit is leading goal-scorer Sean Lynes, Jr., who posted 23 goals. That was one shy of the school single-season record, and he added 3 assists, and is now at Converse College.
The Indians do have seven returning starters, including captain and 1st-Team All-Region selection Austin Ball (9 goals, 13 assists), and 2nd-Team All-Region picks Jake Wehrstein and Brit Shaw. Ball is a two-year captain and just a junior, as are both Wehrstein and Shaw. That trio is joined by sophomore Clay Kafsky, who tallied 5 assists last year, and starting keeper Kelton Reynolds, who had 4 shutouts a season ago.
New to the team are Jake and Landon Hall, as the brothers came over from Collins Hill. Jake is a captain on this year's team and is a tremendous talent at the midfield position. Senior Simeon Conjagic is another captain, and is poised to have a big year offensively, while others such as Jared Mullis and Josiah Turney will be key contributors.
The Indians in the all-new Region 8-A DI stand to be in a great position to be atop the region. Athens Christian, Barrow Arts & Sciences Academy (State Round One), Commerce (Round One), Elbert County (Round One), and Rabun County (Sweet 16) will be those competing with TFS for a region title.
"This year we are hoping to build on the last two years, but most importantly go further," says Stille. "We want to compete for a region championship and ensure a home seed for the playoffs. Also, we hope to greatly shore up our defense and limit our opponents goal scoring opportunities."
Tallulah Falls will open the season with a scrimmage on January 27 against White County on the road. The season-opener officially is slated for February 3 at home against North Hall in a non-region match. The Indians' schedule features six straight home matches from February 3-23. Senior night is March 16 against Elbert County.
JV Indians
For the first time, the boys soccer program also features a JV team. The Indians' squad consists of 14 members, and is led by head coach Ashley Farris. The last couple of years of boys soccer having success at the varsity level has led to more interest, and provides more athletes the opportunity to hone their skills before playing at the varsity level.