TFS Natatorium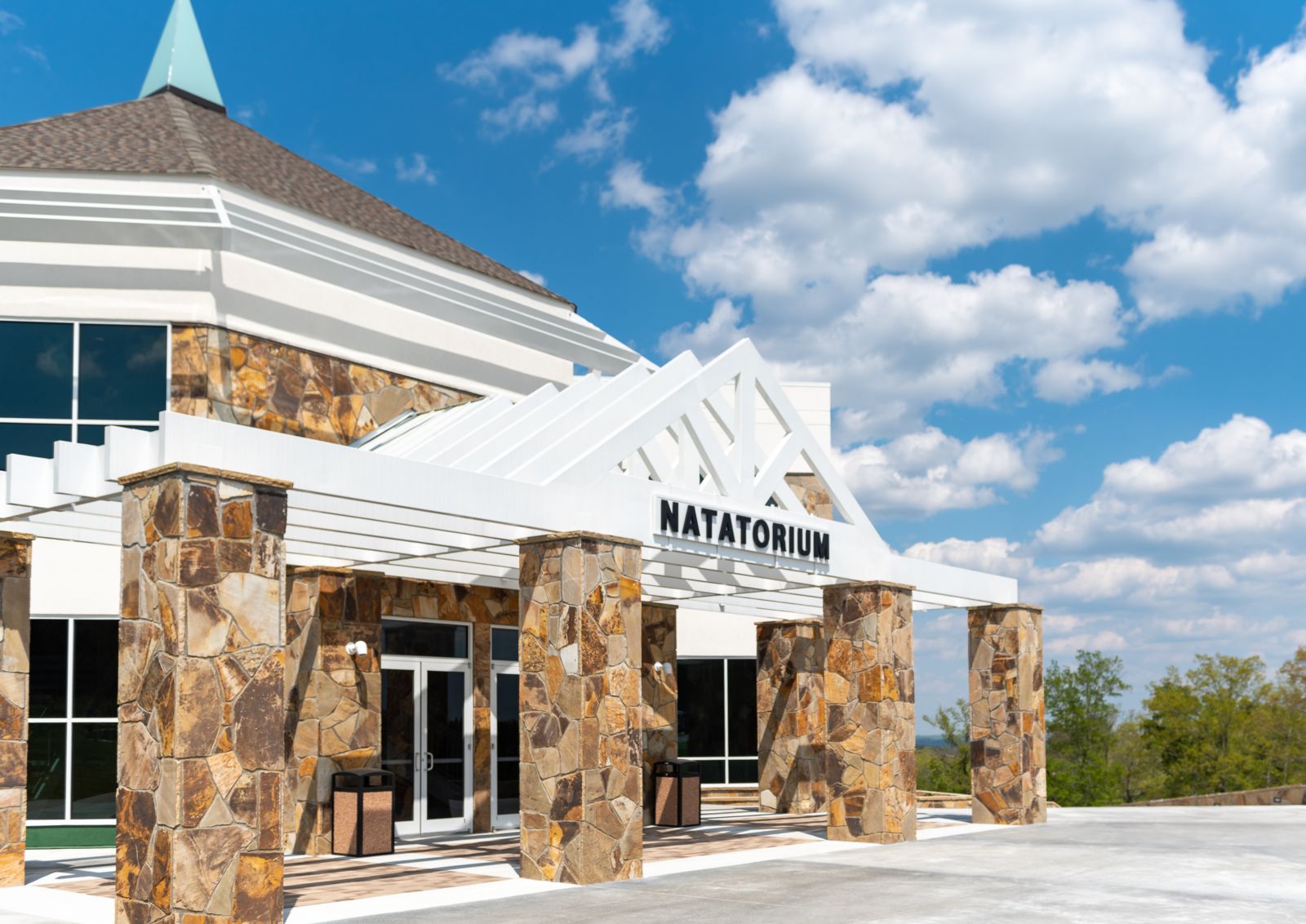 The TFS Natatorium is home to the Tallulah Falls School swim team and is newly constructed, opening in late 2020. The state-of-the-art facility houses a 10-lane competition pool and seats up to 240 spectators. The natatorium, located on the Upper School campus adjacent to the Larry A. Peevy Academic Complex, is nestled against the backdrop of Cherokee Mountain. The natatorium is also used for PE classes, courses for scuba, boating, and water safety, and recreational use for all TFS community members.
Additional natatorium features:
A Colorado timing system, touchpads and starter
Two large viewing monitors, one for times and the other for meet information
Two areas for teams overlooking the pool
18 monitors throughout the facility
Hospitality room and concessions
---
Meet the Director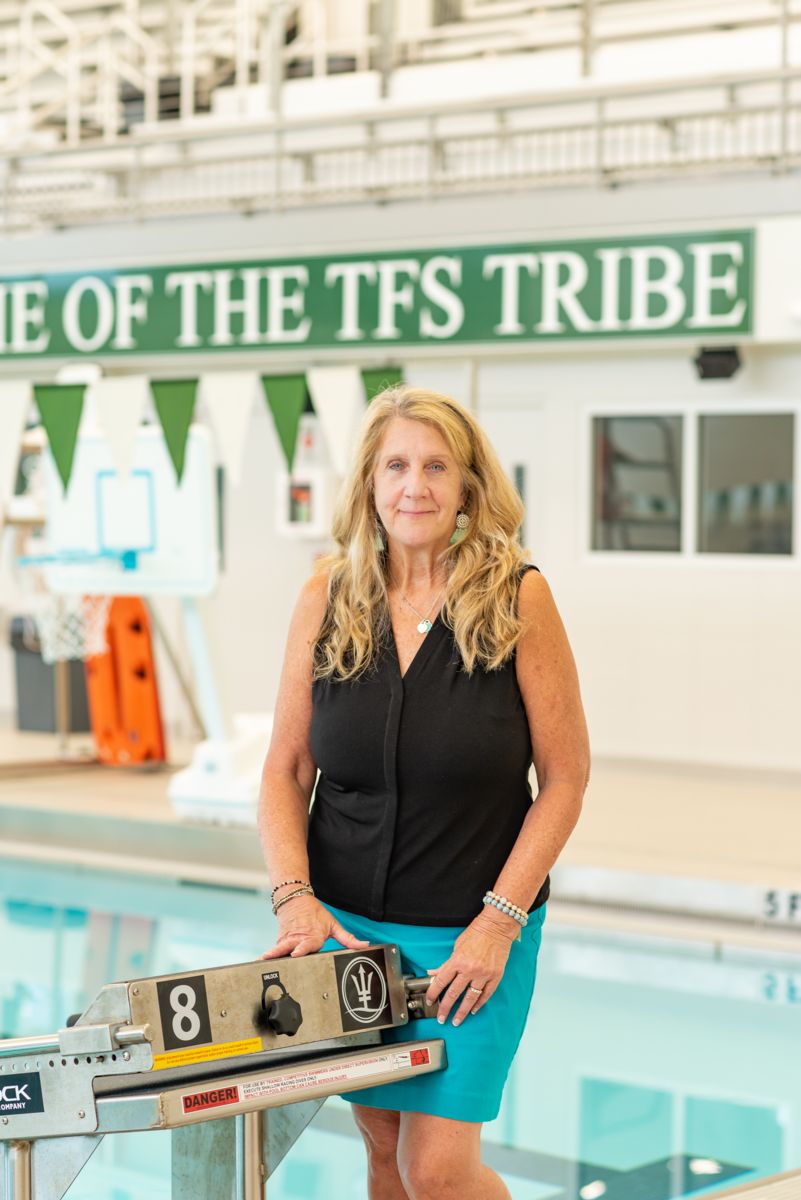 Katie Ralston is the Natatorium Director, coming to Tallulah Falls in July of 2021.
With close to two decades of experience leading aquatics and recreation programs, in Habersham, Hall and Gwinnett programs, most recently serving as the recreation program supervisor for the Gwinnett County Parks and Recreation Department, Ralston is well positioned to take on this new role.
Ralston brings the administrative skills and programming experience necessary to run a top-quality natatorium, including certifications in instruction for water safety, lifeguard training, first aid and CPR/AED, facility operation and customer service. She also served on the Habersham County Ethics Board and chaired the Gwinnett County Parks and Recreation Safety Committee. She was recognized professionally for program innovation and facility maintenance as well.
Ralston will coordinate all TFS natatorium functions, create programming and ensure coordination of all aquatic usage.
MORE ABOUT KATIE | MORE ABOUT THE NATATORIUM
---
Tallulah Falls Torrents - Summer League Swim Team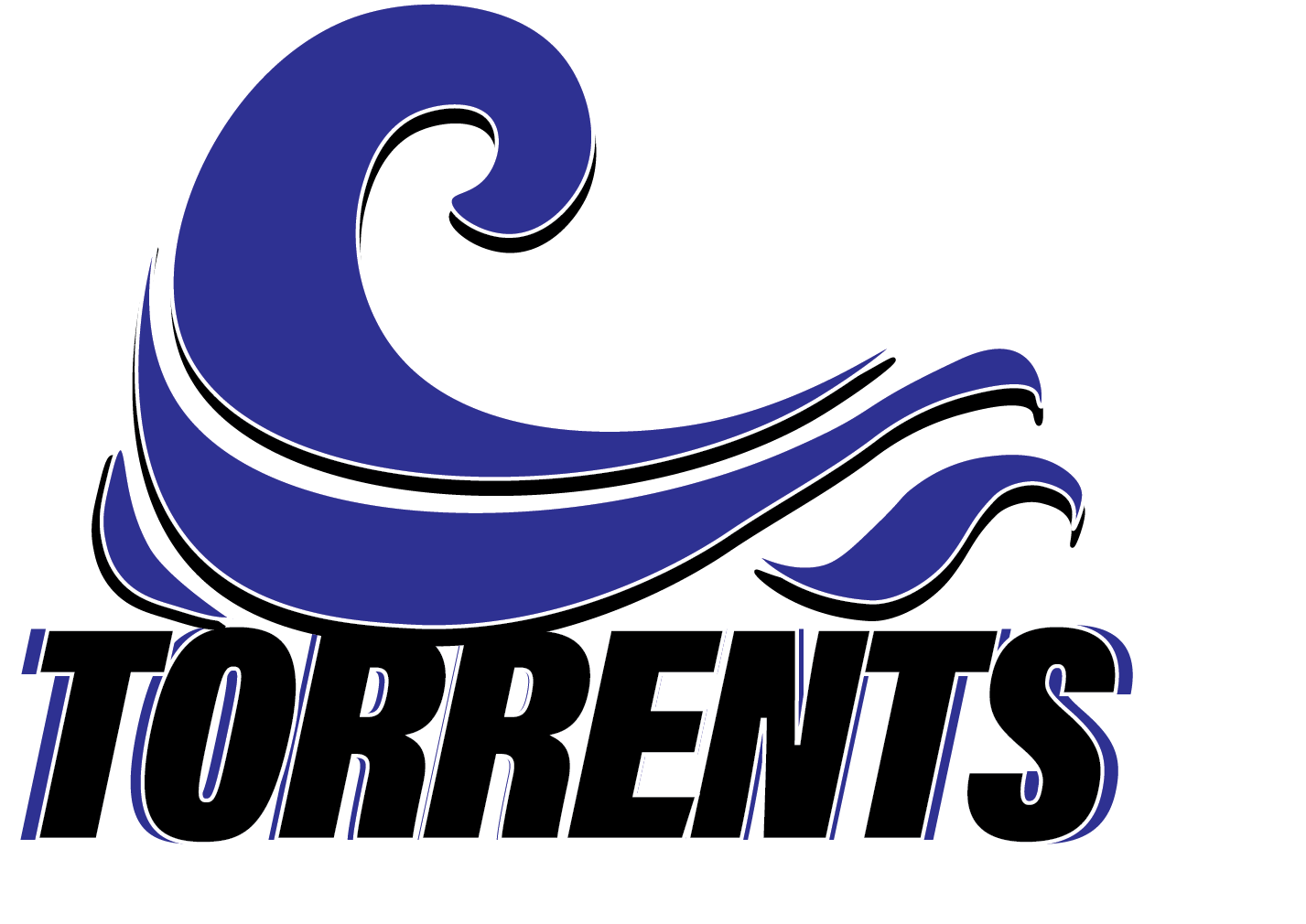 The Tallulah Falls Torrents is a Summer League Swim Team for children/youth ages 6-18, starting at any skill level. Swimmers within the team will be grouped based on age/skill level.
Practice Dates/Times: May 23-July 15 (Monday-Tuesday; Thursday-Friday)
Swim Meets: June 4 | June 11 | June 18 | June 25-26
CONTACT: Coach Harrison Butler
MORE INFO ON TALLULAH FALLS TORRENTS
Tallulah Falls Aquatics Year Round Swim Club
There will be a parent information meeting for anyone interested in our year round swim team on Wednesday, August 10 at 5:30 PM at the Natatorium, located on the Upper School Campus. For any additional information-please contact harrison.butler@tallulahfalls.org
---
TFS builds cadre of certified lifeguards
Tallulah Falls School continues to add to its roster of certified lifeguards. This group of young people provide the safety presence necessary to operate the natatorium.
All lifeguards are American Red Cross trained, said Natatorium Director Katie Ralston.
"They help with a variety of aquatics related activities, including providing a safe environment for the swim team practices and meets, and recreational swim time for the boarding students," Ralston said.
Several of the lifeguards are also certified Water Safety Instructors; this specialized group assists with swim programs, including after-school clubs, the Torrents club swim team and the TFS Aquatics Summer Swim League.
Assistant Natatorium Director Harrison Butler manages the lifeguard group, Ralston added.
Tallulah Falls School Lifeguards 2022-23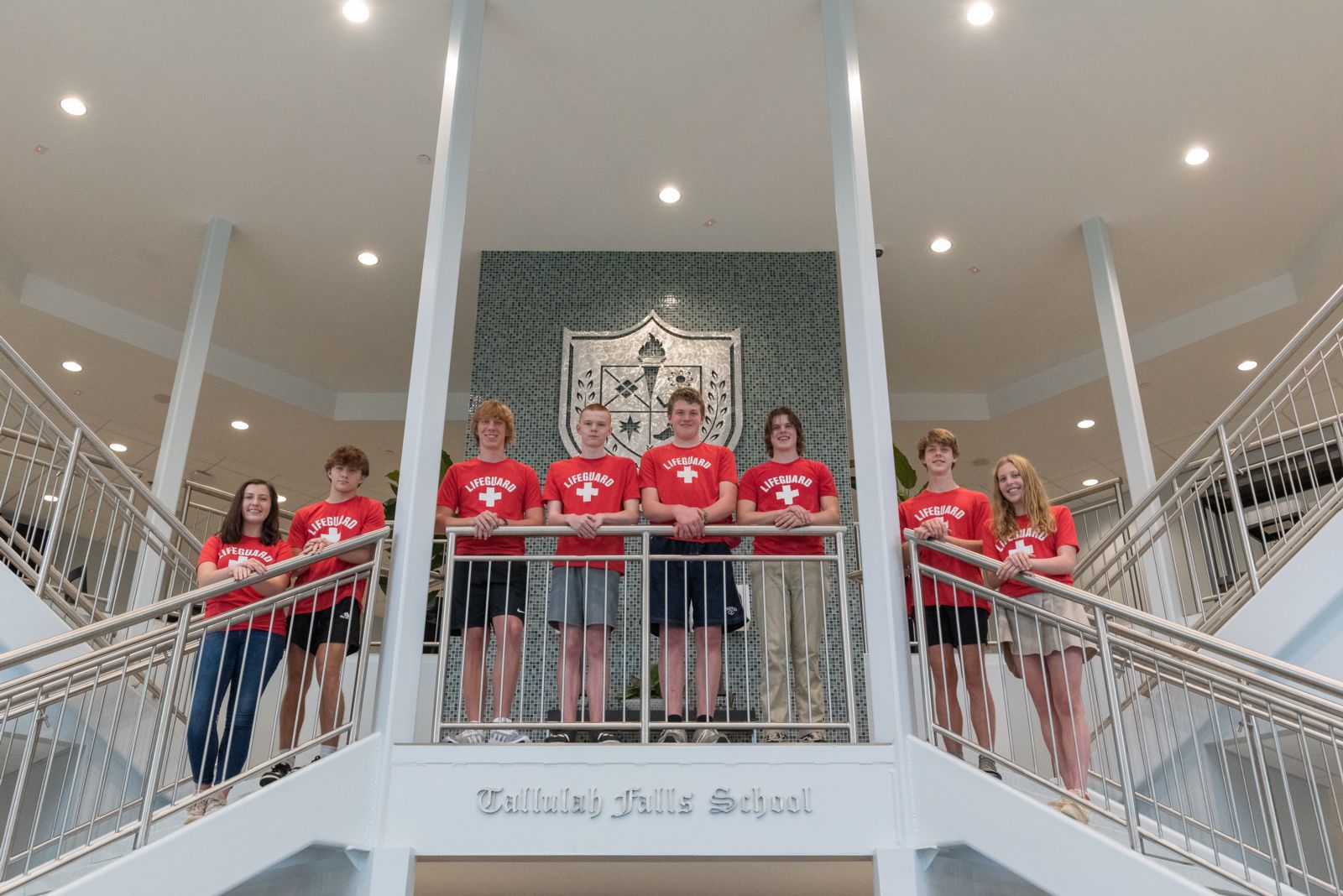 Shown, from left, are Cecily Tucker, Carter Willett, Cole Borchers, Henry Rickman, Henry Bowman, Will Seaman, Emery Sims, Madison Dampier. Not pictured: Taylor Huling, Henrry Xiong. Photo: E. Lane Gresham/Tallulah Falls School