News & Announcements
Season Preview: Girls Soccer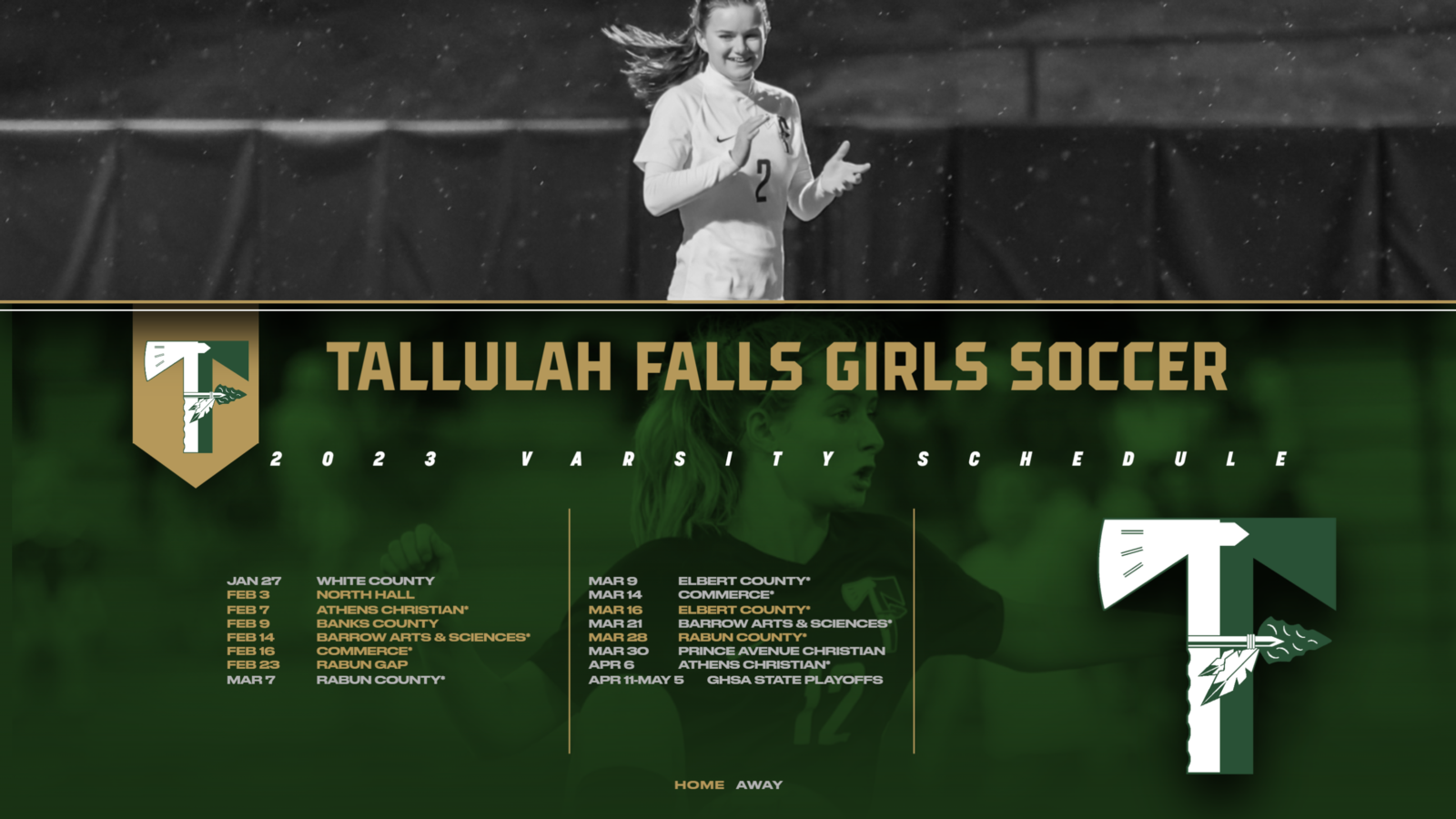 The Lady Indians are fresh off an 11-win season in which the team qualified for the state playoffs for a second straight year. This marks year number three in GHSA, and TFS is hoping the trend will continue.
For each of the past two seasons, the Lady Indians under coach Travis Mullis have finished as the Region Runner-Up. In 2023, an all-new Region 8-A DI will shake things up.
TFS went 11-5 overall in 2022, qualified for state, and were Region Runner-Up. The team secured records in wins (11), shutouts (6), goals scored (68), and biggest win streak (8). 2023 sees the return of nine total starters. Former captains Honora Kahwach and Kat Williams graduated, but the Lady Indians' returning cast includes leading goal-scorer Addie Higbie, star keeper Kyndal Anderson, and a glut of talent on the roster.
Higbie scored a school-record 21 goals last season, and has 28 for her career. That total is just 7 goals shy of the career record set by Kahwach last season. Gemma Farris, an All-Region honoree last year, also is back after scoring 7 goals and tallying 3 assists. Anderson is coming off a stellar season as well, and now has 8 career shutouts to her name.
Anderson was a 2nd-Team All-Region selection, along with returning playmakers Jenna Chesser (6 goals, 5 assists) and Maddie Mullis. Farris was an Honorable Mention, and Higbie was as 1st-Team honoree.
"Our theme is 'One Team, One Dream'," says Mullis. "The girls will be challenged to have big dreams for their team this season while readying themselves to compete in a new region. The overarching expectation is to prepare to play each match as if it's the final one and to mature as people who care for one another-to truly become GREAT!"
This team is special in the way that it was the first middle school girls team at TFS back in 2019. These girls know each other well and have solid chemistry both on and off the field. That bodes well for the season ahead.
Region 8-A DI now includes powerhouse Commerce, which was ranked #1 last season and was the State Runner-Up. Rabun County (State Round One), Elbert County (Sweet 16), Athens Christian, and Barrow Arts & Sciences Academy complete the region makeup.
TFS will open the season with a scrimmage on January 27 against White County on the road. The season-opener officially is slated for February 3 at home against North Hall in a non-region match. The Lady Indians' schedule features six straight home matches from February 3-23. Senior night is March 16 against Elbert County.